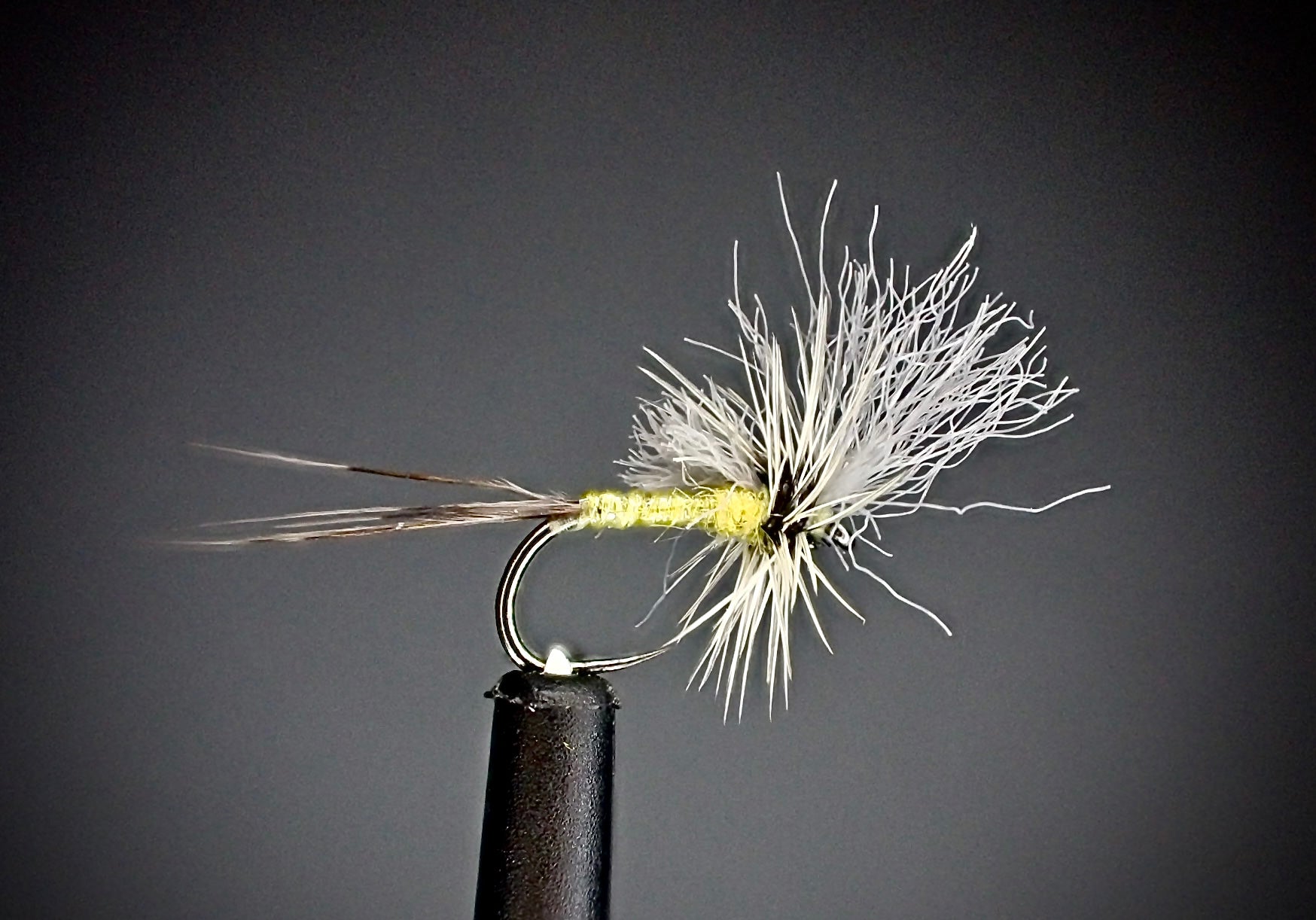 PMD (Pale Morning Dun) Last Chance Cripple
The Last Chance Cripple patterns were designed and tied by Rene Harrop on the Henry's Fork of the Snake River in Island Park, Idaho.  Here he designed this style of cripple to get those pesky sipping trout that continued to refuse his traditional dry fly patterns.  Those picky eating fish can't pass up the easy meal these crippled flies represent.  We have tied this PMD Last Chance Cripple to pick up those fish feeding during some of the summers most fun dry fly fishing.  We have substituted the CDC in this pattern for poly yarn.  This makes this fly faster, easier to tie, more durable, and less expensive as well.  The density of the poly yarn will also help keep this fly afloat.  This is a must have pattern in your box for those amazing evening hatches you are sure to come across.
Short 60 Second Tying Video
If you aren't wanting to spend the time on the full length tutorial this quick 60 second version is great to show you the simple steps to tie this pattern.  
Materials List:
Hook: Moonlit Competition Barbless ML052 sz14-18
Thread: Semperfli Classic Waxed Thread 12/0 Primrose
Tail: CDL Mayfly Medium Dun
Body: Veevus Quill Body Pale Yellow
Thorax: Semperfli Kapok Dubbing Sulphurea
Wing: Semperfli Poly Yarn Iron Blue
Hackle: Whiting Silver Badger
Other Blog Posts You May Enjoy
Quill Body PMD Soft Hackle Emerger
Deer Hair CDC Upright Wing BWO