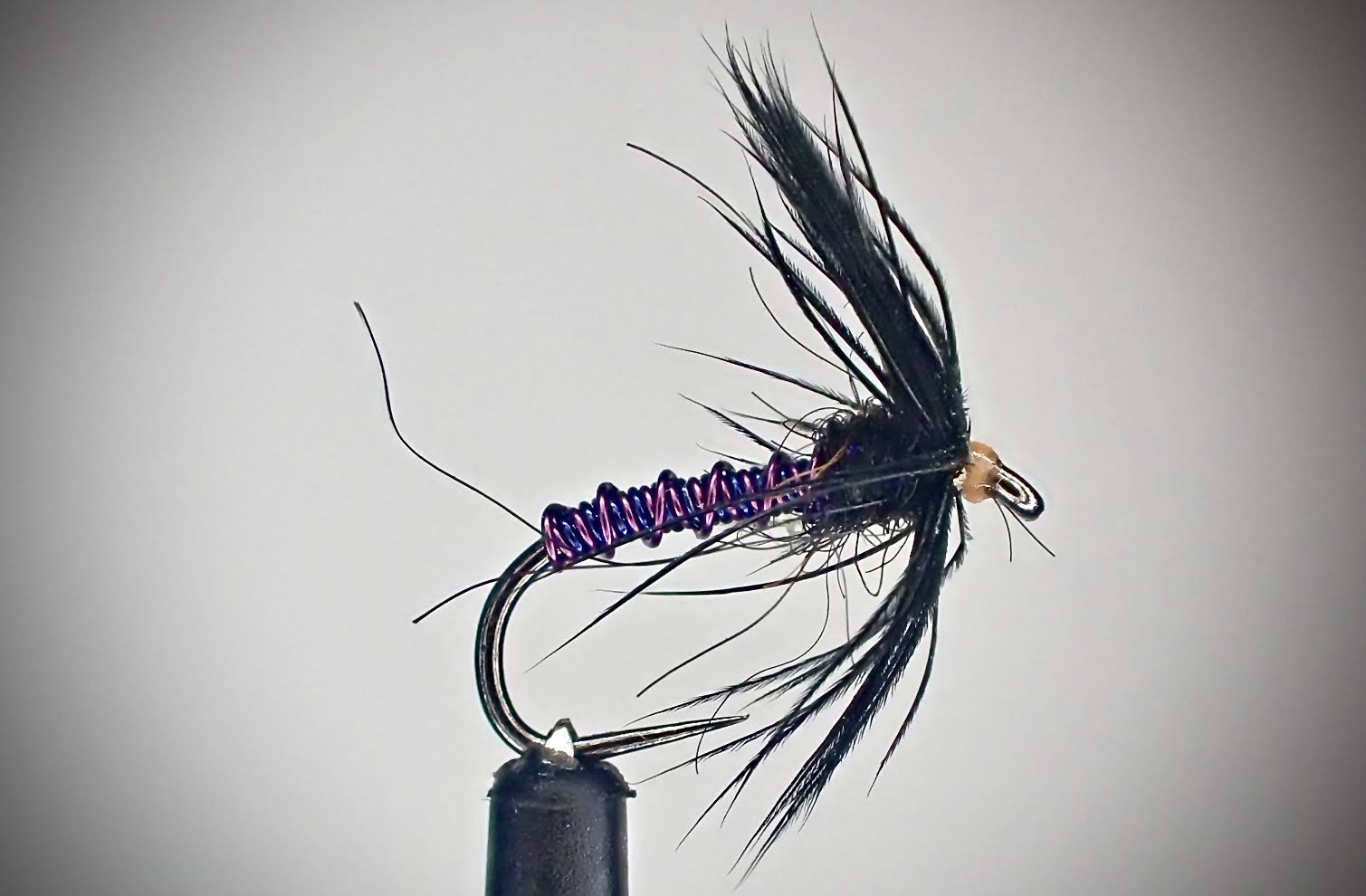 Wired Body Soft Hackle
When tying soft hackles there are varying options to use for the body.  You can choose from the classic silk thread treated with wax, where the thread will change color when treated with wax and wet.  Here we have decided to use tying wire wrapped to create a beautiful body on this pattern. The technique used on this pattern allows you to tie in the wire, and wrap it with a clean and symmetrical shape.  The struggle with tying wire is it creates a bulge that you are than forced to wrap over.  We eliminate that struggle with this technique and also add in the cool wire rib look to the fly.  If you haven't experienced fishing soft hackles yet, it is a must do.  Swinging soft hackles has been around from the beginning of time, and is just as deadly now as it was when it was developed.
Soft hackles are so effective because they imitate an emerging insect, or one that is struggling on its swing and rise to the surface.  The hackle gives the fly natural movement and triggers the fish to feed.  Even in a dead drift the current will create movement in the hackle breathing life into your fly.  The take at the end of the drift and what is called the swing as the fly ascends to the surface, is absolutely a blast.
 Materials List
Hook: Moonlit Barbless Competition Hook ML053 sz10-18
Thread: Semperfli Classic Waxed Thread 12/0 Fluoro Orange
Body: Semperfli Tying Wire .2mm Deep Sea Blue/ .2mm Purple
Rib: Semperfli Tying Wire .2mm Purple
Thorax: Vicuna Dubbing UV Black
Hackle: Whiting Hen Saddle Black
Other Blog Post You May Enjoy
Caddis Bead Head Soft Hackle Nymph
Biot Body Caddis Spider Soft Hackle
Pheasant Tail Bead Head Soft Hackle Nymph
Raijin Copper John Bead Head Soft Hackle Nymph
Other Videos You May Enjoy
We would like to invite you to check out the Leland Fly Fishing YouTube Channel.  Please like your favorite videos, leave us a comment with a question, or say hi.  Make sure to subscribe while you are there, and hit the bell for future notifications of future videos.  We look forward to seeing you there.