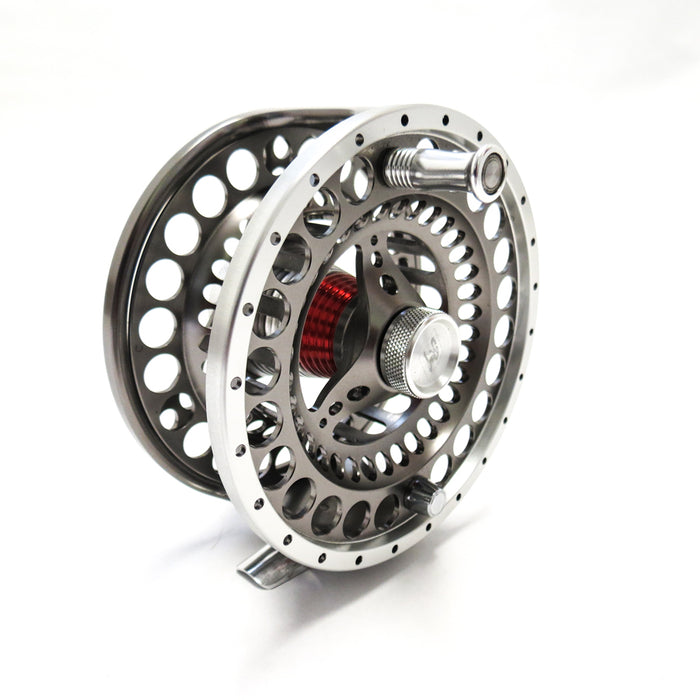 Red Truck Diesel Migration 6Nine Sealed Drag Reel - 6/9
Sold out
Original price
$299.99
-
Original price
$299.99
Red Truck Diesel Migration 6Nine Sealed Drag Reel – 6/9
If you're after something to put the brakes on a fast running steelhead than you've found it!  The Migration 6Nine by the Red Truck Fly Fishing Co. is one of the smoothest reels we've come across.  Fully machined and featuring a sealed drag, this reel is the perfect choice for those of you looking for the perfect reel for you 7-8 weight fly rod.  We've even found it to be a great choice for a lighter spey rod like the Red Truck 11' 5 weight.  Not only is this reel amazing performance wise it's got the looks to go along with it.
Please find below the instructions for changing the retrieve on the 7Ten and 6Nine reels:
1) Take off the spool by turning the spool knob on the front of the spool counterclockwise (you don't need to unscrew it all the way, just enough to remove the spool from the frame)
2) Take a pointed tool (like a bobbin or toothpick) and remove the black mesh screen from the top of the red cone shaped piece
3) Looking into the cone, you will see a screw. Remove the screw, and remove the red cone from the frame
4) When you look into the drag compartment from the base of the cone, remove the black rubber seal by putting flat head screw driver under it and gently lifting 
5) Remove the first single directional bearing, flip it, then replace the black rubber seal
6) Place cone back onto the frame
7) Replace the screw at the top of the cone
8) Replace the black mesh screen (mesh side facing outwards and flat side towards the inside of the cone
9) Put spool back on securely.