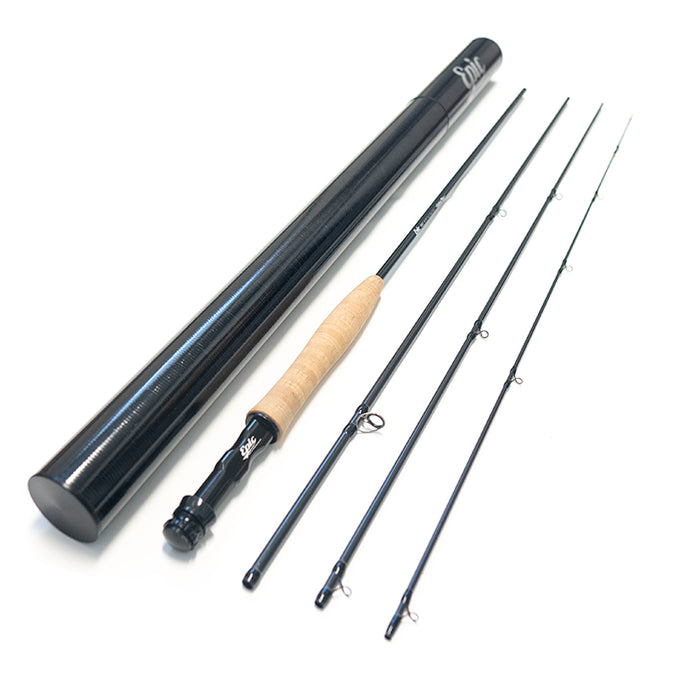 Custom Rods by Jussi Sojakka
Sold out
Original price
$0.00
-
Original price
$0.00
Get your very own custom built fly rods by Jussi Sojakka of Finland. These are real gems!
--
Jussi Sojakka from Tampere, Finland builds classic glass and carbon graphite fly rods to order.
He has has built numerous custom fly rods on Swift Fly Fishing's Epic blanks over the last several years now and he has closely followed the material development which has led to the current models of Zentron Fast Glass and G2 Carbon Graphite in Silica Nano Matrix adhesive technology.  His "feel" for and familiarity with the unique characteristics of these blanks allows him to craft the best custom fly rod possible from these components.  He is also the first custom rod builder to build on the new Red Truck fly rod blanks introduced just this year.
In addition to his role as craftsman and rodsmith, Jussi works as designer and is an accomplished fly caster and angler. He has tested fly rods built from each of the blanks offered in the RFT Gear assortment.  This unique insight allows him to give each customer a detailed and practical description of the casting and fishing properties of each during the consultation process and before ordering the rod.  We think this is fairly rare, if not unique and the end result is simply a better custom rod and complete customer satisfaction.
For more information about custom built fly rods by Jussi Sojakka, please reach out to us directly at info@lelandfly.com, or call us at (415) 781-3474.