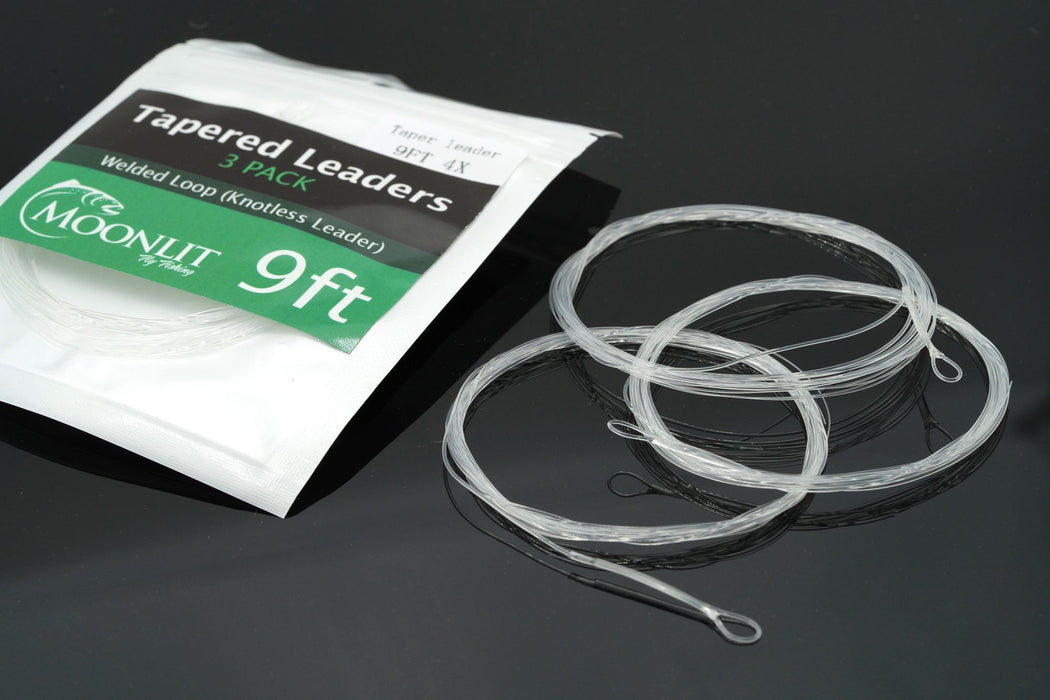 Moonlit Fly Fishing Welded Loop Mono Tapered Leaders
Save

42

%
Save

50

%
Original price
$9.99
-
Original price
$18.99
Tapered Leaders with Welded Loops
Our Welded Loop Leaders are designed to give you the best performance, durability, and functionality.  With the welded loop you don't have to worry about your knot getting stuck sliding through your guides.  They are designed with high quality mono to give you the greatest knot strength.  
One of the things we have always hated about regular tapered leaders is how expensive they can be, so we have worked hard to make it so you can enjoy a high quality tapered leader without over spending and breaking your bank.  If durability is a key factor make sure to add a package of Tippet Rings, or Micro Swivels to your order to help extend the life of your leader.
These leaders are extremely versatile.  In the longer lengths they are perfect for precision casting, and delicate presentations.  Making them ideal for fishing any dry fly, soft hackle wet fly, or nymph.  If you want to fish a streamer and need a slightly shorter leader clip it down a bit and add a Micro Swivel to add some tippet to and get a nice stout leader to turn over your favorite streamer.  The swivel will extend the life of the leader, and help reduce twisting.
Tapered Leader Sizes: