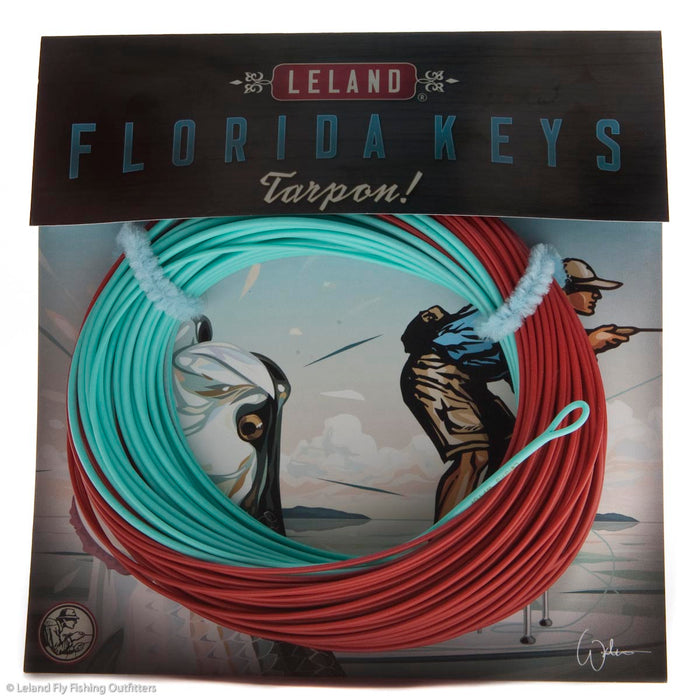 Leland, Custom - Bonefish Fly Line, 8wt - Blue
Sold out
Original price
$59.95
-
Original price
$59.95
One Bonefish Fly Line, designed for warmer conditions, loop control and longer casts.
--
Leland Florida Keys Bonefish Fly Line, 8 weight
Chasing bonefish with a fly rod provides you with an angling experience that rivals just about all other forms of fishing. In most cases, the setting is breathtaking, the water is warm and clear and just ahead of you is a school of tailing bones awaiting your cast. If it's on the mark and lands with a subtle presentation, you might have a chance to go tight. If not...you'll have a front row seat to a bonefish blowup and you'll have to start your hunt all over again.
For situations like this, we at Leland have sharpened our fly line design pencils to create what we consider to be the best-casting, best-fishing bonefish fly line on the planet. First we started our focus with the optimal head length to allow for quick, accurate casts, when the fish are close, yet still enough head length for a stable, longer cast if needed. We then worked hard on our fly line's profile to again find the balance between an authoritative fly delivery and subtle presentation. Finally, we worked hard to find the right fly line coating, which would deliver butter smooth casts without line sag.
Well, we did it. Our Leland Florida Key's Bonefish fly line is ready to serve you up with effortless, accurate casts while on the flats. It's noticeably more enjoyable to bonefish with the right fly line. Furthermore, it's noticeably more enjoyable to cast our best bonefish fly line on the best bonefish fly rod...our Leland Rod Co. Florida Keys Bonefish fly rod.